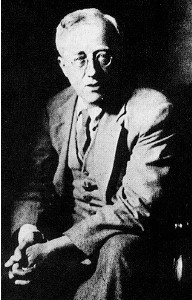 Ok, a few things to note. This is a special
Youtube
-links-only special update
1) Canadian's
BORN DEAD ICONS
have been added to the Sunday night show on October 29th.
2) If you are planning to come to the Sunday show, wear a
costume
, since we'll be giving prizes (test presses) out for the two best costumes.
3) We aren't playing in
Las Vegas
tonight
unfortunately
.
4) We will most likely be in Europe (including hopefully
Barcelona
) and the UK at the end of December
5) We might next be playing Sept 13th at an undisclosed
venue
as part of the Toronto International
Film
Festival, stay tuned for more info if it looks like it's going to happen.
6) Anyone who bothered looking for
Mars
in the last two days would have been sorely disappointed, since it was all a hoax.
7) We should have full info for the Nov 2-7 mini east coast tour shortly. Cities will include New York, Philly, Pittsburgh, Chicago and that's it.
8) The Euro version of
Dangerous Fumes
will be out in a few weeks. The Gasos Peligrosos 7" will be out a bit after that. Looking For Gold II is sold out.
9) Make sure to concentrate very hard on the two
images
below this post.
10) Pink Eye's
new band
will be playing at the El Mo on Friday at around 8pm.
11) We will be playing the entire Planets Cycle by
Gustav Holst
on the Friday of the record release show.
12) The
Korean War
was never officially ended, making it the longest war of all time, and the US and A still has over 40,000 troops stationed there.
13) We're adding a matinee to the release weekend, it will be on the Sunday at a venue TBA. It's gonna feature
THE REGULATIONS
,
SAILBOATS ARE WHITE
,
ATTACK IN BLACK
,
NINJA HIGHSCHOOL
and a few more depending on what happens to the Sunday after party, which will probably be cancelled.
14) Anyone who plays road hockey should bring sticks to the fest.
15) The second Mix Tape is all done and ready to go. Deranged should have them made in a few weeks/months. Less BS this time, and also pro-mixing this time. Features UNRELEASED songs from Brutal Knights, Social Circkle, Cold World, Sex Vid, Urban Blight and Look Back and Laugh. Cassette only release!
16) There's a bit of confusion regarding some Fucked Up records coming out soon - the Dolly Mixture/
Shop Assistants
cover 7"'s will ONLY be available at the release shows. The Year of the Dog 12" will be a WIDE release and you'll have an easy time acquring one if you buy records on a regular basis. IF you were a member of The Dolly Mixture OR The Shop Assistants, please get in touch for you free copies. ALSO IF you can get me a copy of the Dolly Mixture documentary movie entitled DOLLY MIXTURES that just came out in England get in touch for your payola.
16) Our arch-enemies
CAREER SUICIDE
are playing a record release show on Sept 8th before they go to the island of Japan. It's at the White Orchid so you better make other plans.
THANKS